Delicious Hearty Lentil Soup
Flavorful, nutritious and hearty, lentil soup, in combination with parsley, celery, garlic, and burdock root, helps to purify the blood and detoxify the liver.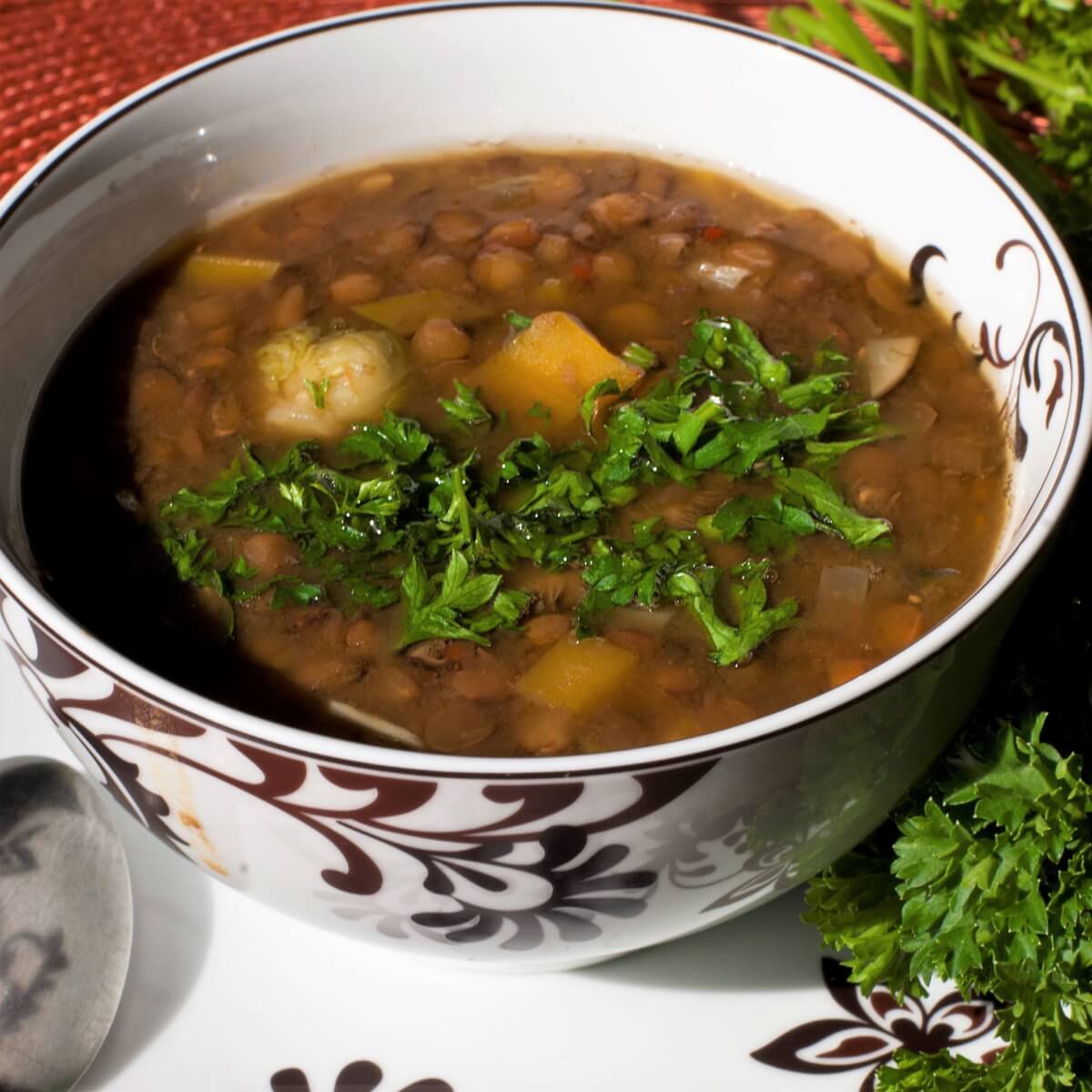 2 dried shiitake mushrooms

Postage stamp size kombu

1 cup of green or brown lentils, washed 

5 cups water 

1 onion, diced

1 medium carrot, diced

1 cup burdock, grated
2 Tbsp minced red bell pepper
1 stalk of celery, diced
3 cloves of garlic, thinly sliced
1/2 tsp sea salt
1/3 tsp powdered cumin
Tamari or shoyu
Parsley for garnish
Step by Step Instructions
Soak shitake for 1 hour, remove stems, slice, and reserve soaking water. Place kombu, lentils, shiitake with its soaking water and clean water in the soup pot. Cover, bring to a boil, lower the flame and cook for 30 minutes. Then add onions, carrots, burdock, minced red bell pepper, celery, garlic, sea salt and cumin. Continue to cook until all vegetables are tender, for about 20-30 more minutes. Add tamari to adjust the taste. Serve garnished with parsley.