The combination of legumes and vegetables in this soup is incredibly rich in fiber, vitamins A, E and C, as well as minerals of potassium, calcium, magnesium, and iron. A great dish for maintaining healthy blood sugar levels.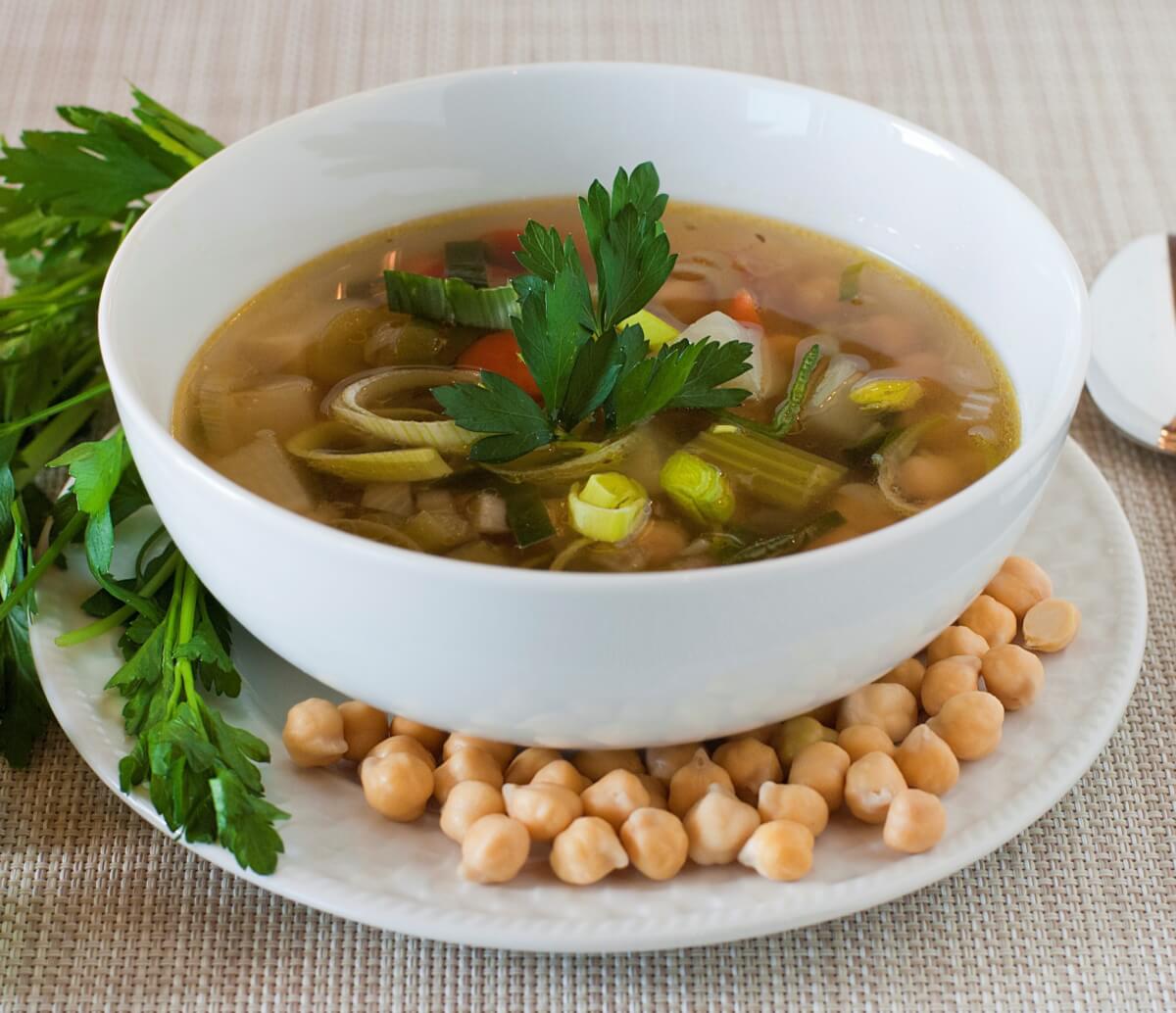 2 cups dried chickpeas (garbanzo beans)
2 postage stamp pieces of kombu, soaked for 10 minutes
Spring water
1 small leek, diced
½ cup carrots, diced
½ cup burdock, diced
¼ cup turnip, diced
1 stalk of celery, diced
1 bay leaf
½ tbsp salt
3 tbsp vegetable oil 

½ tsp cumin

¼ cup parsley or cilantro, chopped
Step by Step Instructions
Soak chickpeas in 6 cups of water for 8 hours. Discard soaking water. 
Discard soaking water from kombu, slice kombu, and place into a heavy pot. Add soaked chickpeas and water just to cover the beans. Place  the lid on and bring the pot to a boil over medium-high flame. Chickpeas should produce foam. Add a small amount of water to the pot and skim the foam. When chickpeas come back to a boil again, skim the foam the second time. Continue skimming if chickpeas produce more foam. Place the lid on, lower the flame, and cook until chickpeas soften up for about an hour.
Add diced vegetables, bay leaf, sea salt, cumin, and enough water to reach a thick soup consistency. Cover and bring to a boil over medium flame. Simmer the soup on low, mixing from time to time, for another 1/2 hour or until all vegetables are soft.  Garnish with parsley or cilantro.