Gluten Free Pumpkin Muffins
A great recipe for the fall season, suitable for breakfast, snack, or simply with a cup of tea! Bon appetite!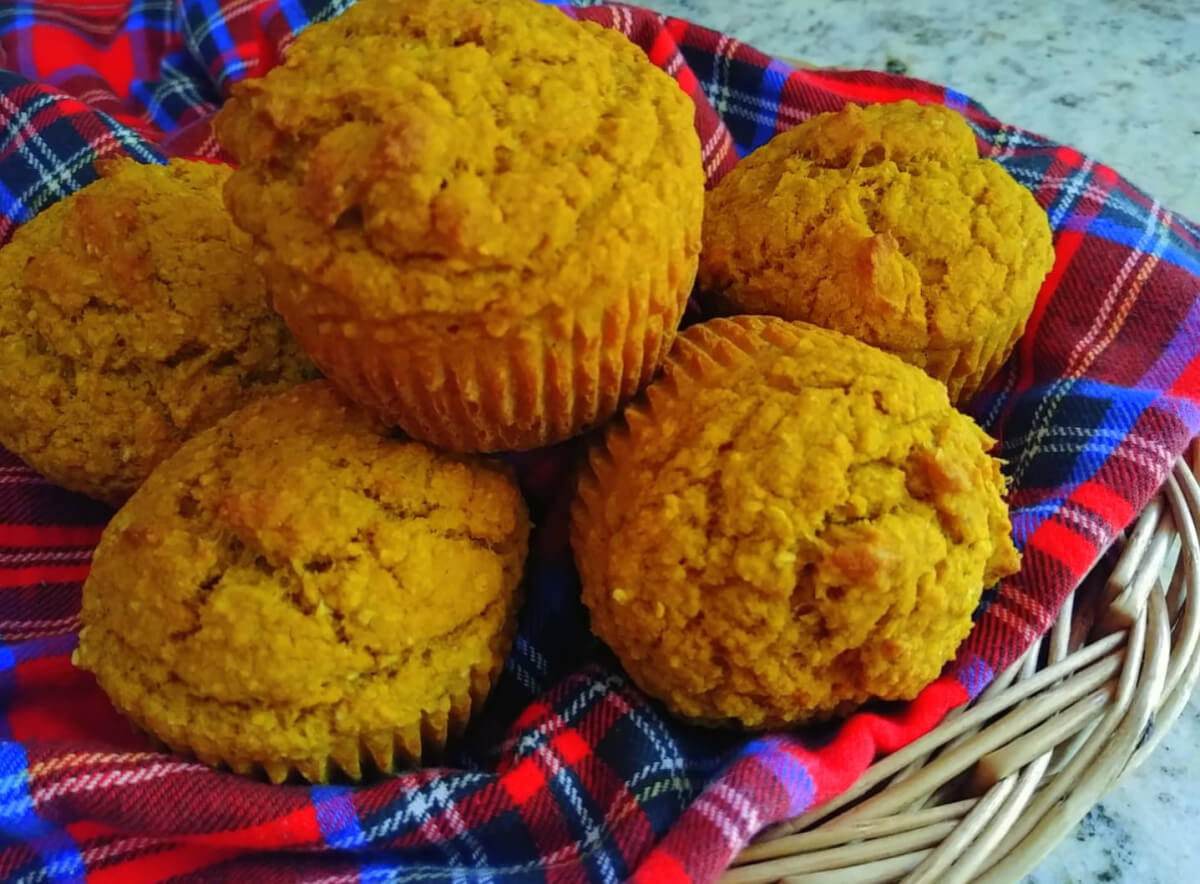 3 cups cooked calabaza or butternut puree
1 cup almond milk
1/2 cup maple syrup
2 cups brown rice flour
2 cups oat flour
1 cup oat bran
1/2 tsp

 salt

2 tsp

 baking powder

3 tsp

 psyllium husk

1 tsp

 pumpkin spice

1/2 cup

 walnuts, chopped (optional)

1/2 cup

 raisins, chopped (optional)
Step by Step Instructions
Preheat oven to 350F. Line muffin pan with muffin tins.
Mix all dry ingredients in a bowl. Mix in liquid and wet ingredients. With a spoon, fill up the muffin cups to the top.
Bake at 350 for 45 min.