Sweet Potato Citrus Salad
A very elegant salad and an excellent source of potassium, calcium, folic acid, beta-carotene, vitamins A and C. Rich in antioxidants, it is great  for improving eyesight and preventing cellular damage and many dangerous diseases.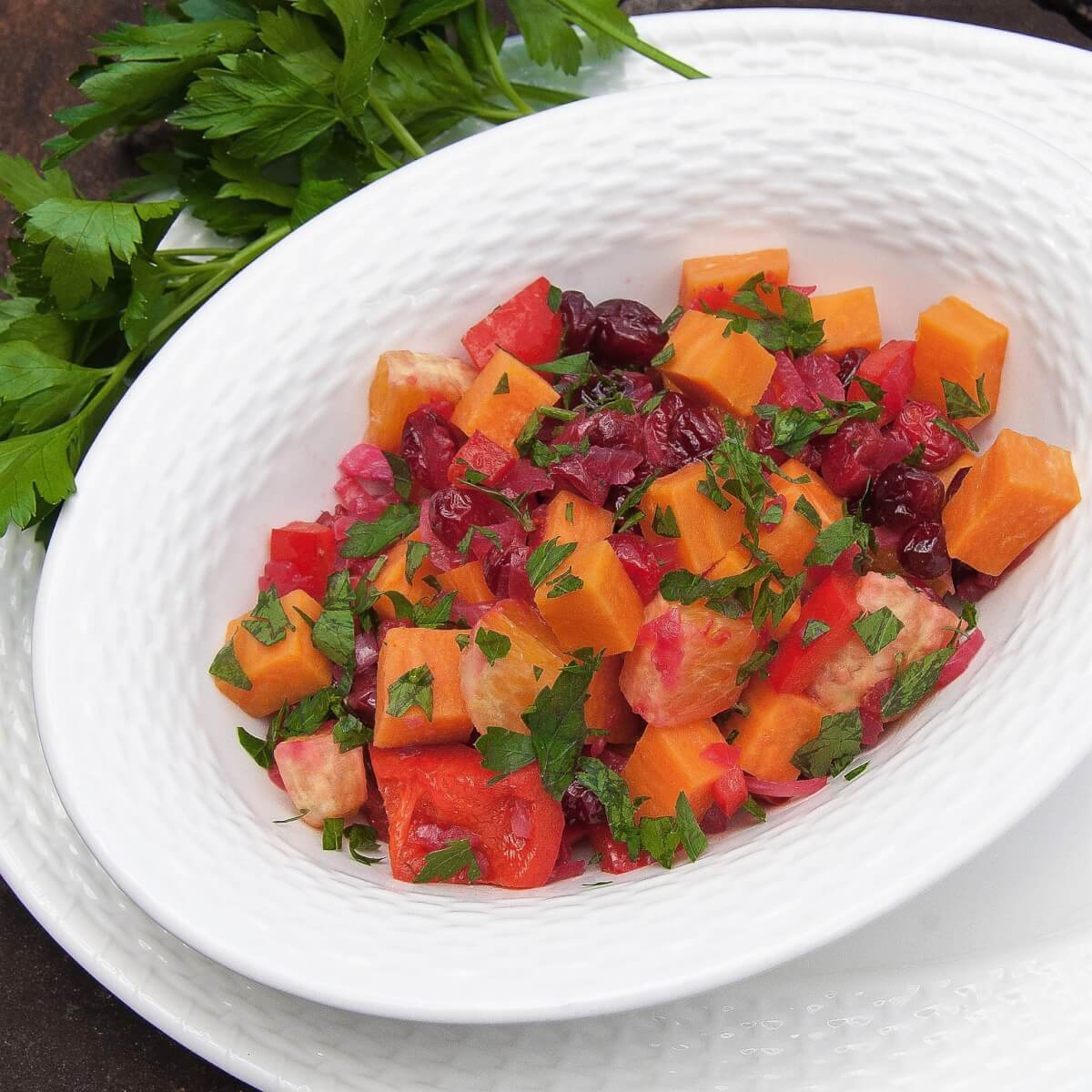 2 sweet potatoes
1 small onion, diced
½ cup kumquats, cut in half (can substitute with tangerines)
½  big red pepper, diced
½ cup frozen cranberries
¼- ½ cup jumbo raisins
2 tbsp balsamic vinegar
2 tbsp minced parsley
Step by Step Instructions
Wash the sweet potatoes (do not peel) and place into a saucepan, cover with cold spring water. Bring to a boil over medium-high flame, lower the heat, and boil until easy to pierce with a chopstick. Remove potatoes into a plate and allow to cool down completely.
Set a non-sticking pan over medium flame. Add onions and a pinch of sea salt, sauté.  The onions will not stick but will get slightly browned. Add kumquats, red pepper and continue to sauté for about 10 minutes. Add raisins, cranberries and balsamic vinegar. Allow to cook for 5 more minutes and turn off the flame.
Peel sweet potatoes, cut into big chunks and place into a salad bowl. Add sautéed ingredients and parsley. Mix and serve.