From The Dessertless Collection
You must be wondering, how do desserts fit into the healthy and healing cuisine? It is an indulgence. Yet, it can enhance a relaxing sense of balance between the demands of a healthy lifestyle and the sensual pleasure of eating. We're offering you a menu of a few satisfying desserts from our unique collection "Dessertless" that will not compromise your weight, blood sugar, and cholesterol levels. Sweet treats that fit our guidelines are free of gluten, dairy, eggs, processed sugars, added fats like butter or even oil, and almost never contain flour. A delicate combination of organic, kosher, all-natural ingredients will hit the spot!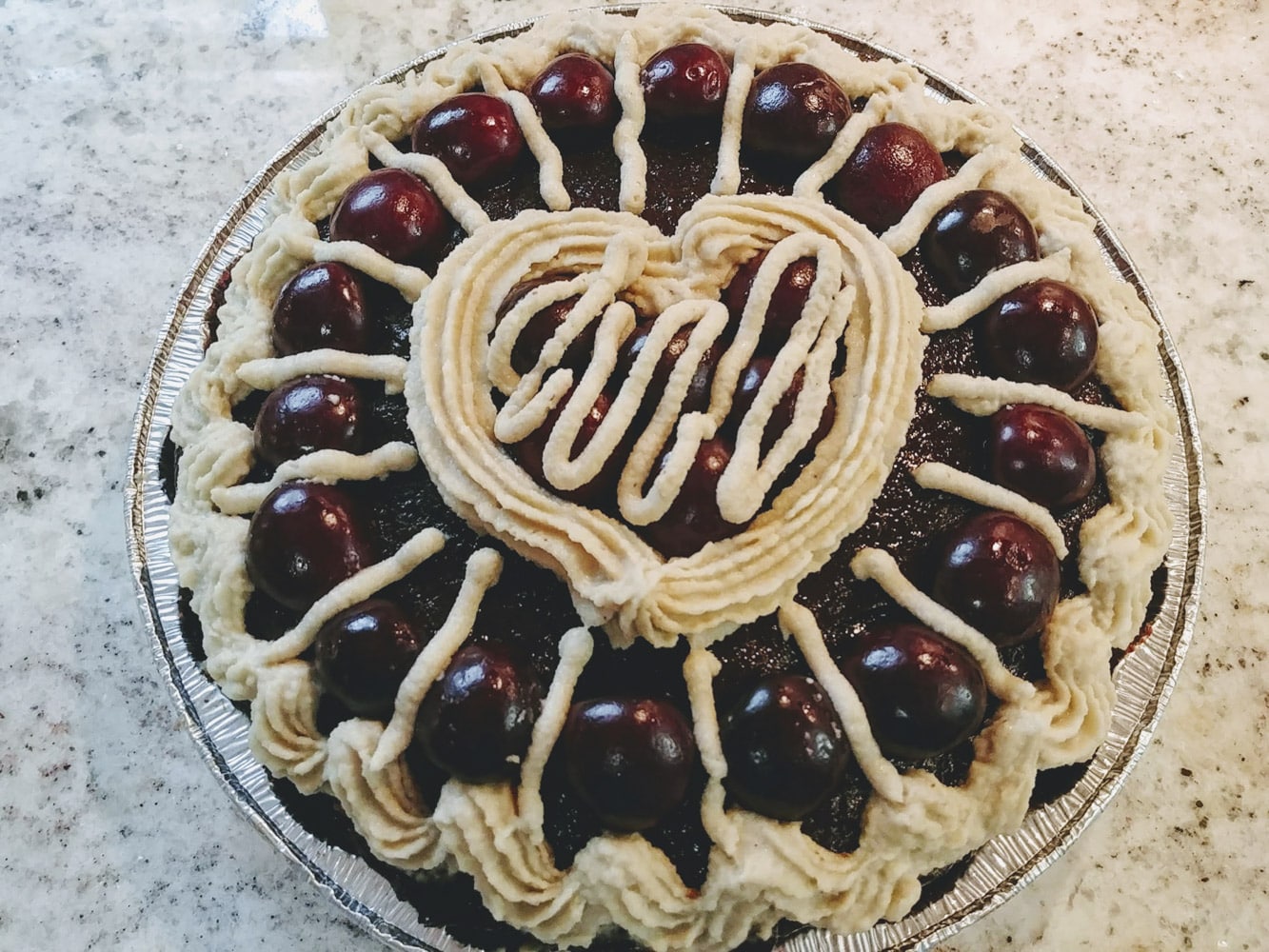 Deep Purple Cake
Ingredients: Beets, lemon, dried prunes, almonds, brown rice flour, maple syrup, almond milk
9" $85 Serves 12-16
6" $45 Serves 6-8

IRRESISTIBLE CHOCOLATE MOUSSE CAKE
5Ingredients: Almonds, almond milk, dates, tofu, cocoa powder, vegan chocolate chips
9" $99 Serves 12-16
6" $95 Serves 6-8

YOGURT-ORANGE MOUSSE CAKE
Ingredients: Almonds, maple syrup, rolled oats, nut butter, non-dairy yogurt, oranges, arrowroot flour, berries
9" $99 Serves 12-16
6" $55

MANGO-STRAWBERRY MOUSSE CAKE
Ingredients: Oatbran, almonds, coconut, dates, strawberries, mango
9" $85 Serves 12-16
6" $45 Serves 6-8

MOUSSE CAKE "SWEETHEART"
Ingredients: Cashews, coconut, monk fruit sugar, almond milk, coffee, unsweetened berry juice
9" $99 Serves 12-16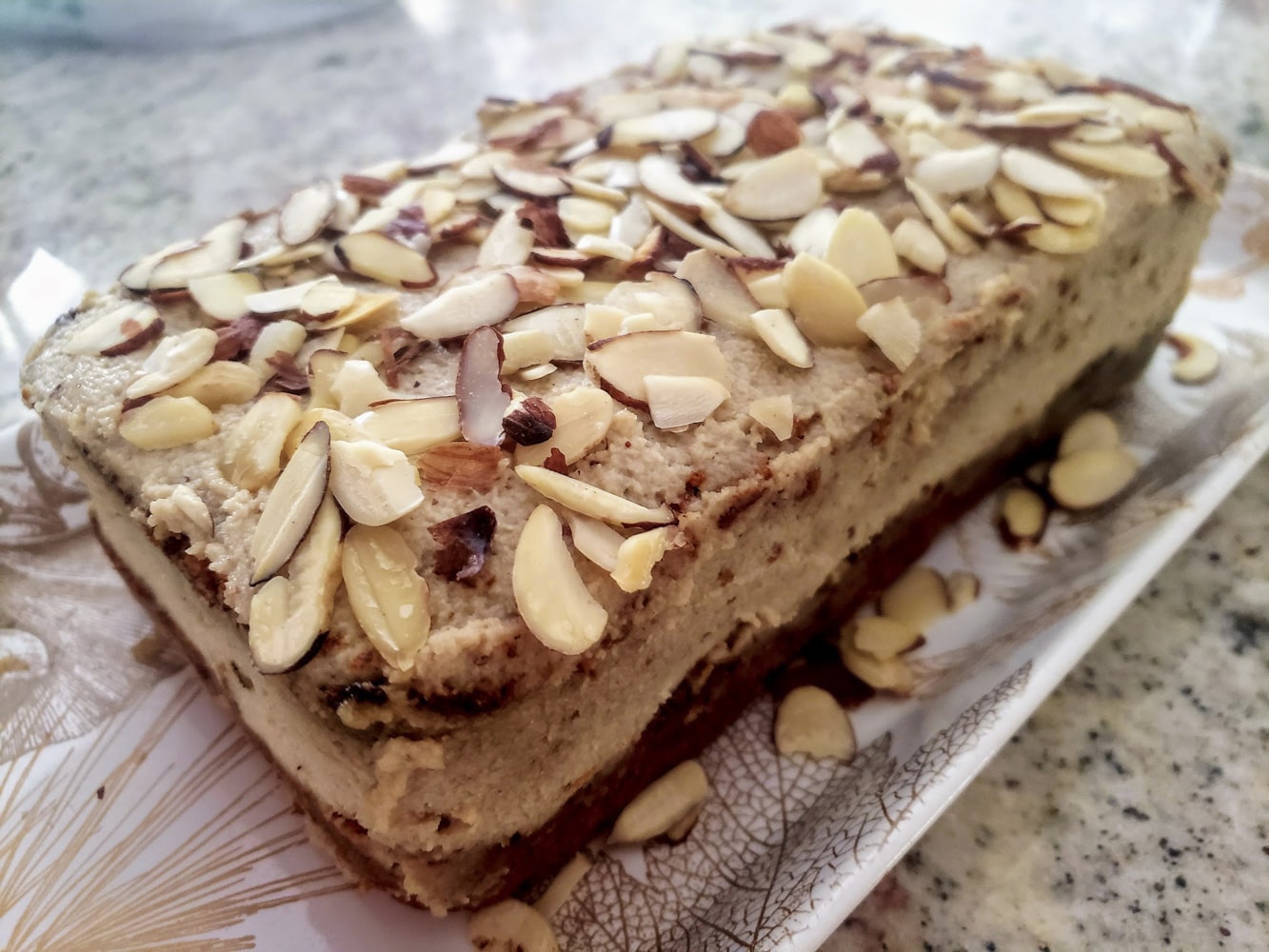 CARROT CAKE
Ingredients: Oat bran, carrots, almonds, coconut, cinnamon, dates, dried apricots, orange juice, maple syrup
10×6" $70 Serves 10-12
Berry Chocolate Liqueur Cake
Ingredients: Almonds, coconut, almond milk, vegan dark chocolate, chocolate liqueur, blueberries, maple syrup, walnuts.
6″ $55 – Serves 10-16
9″ $99 – Serves 16-24

IRRESISTIBLE CHOCOLATE PIE
Ingredients: Almonds, dates, tofu, cocoa powder, vegan chocolate chips
9" $60 Serves 10-12

5" $18 Serves  2-3
Tropical Pie
Ingredients: Figs, sunflower seeds, tofu, mango, kiwi
9" $60 Serves 10-12

5" $18 Serves  2-3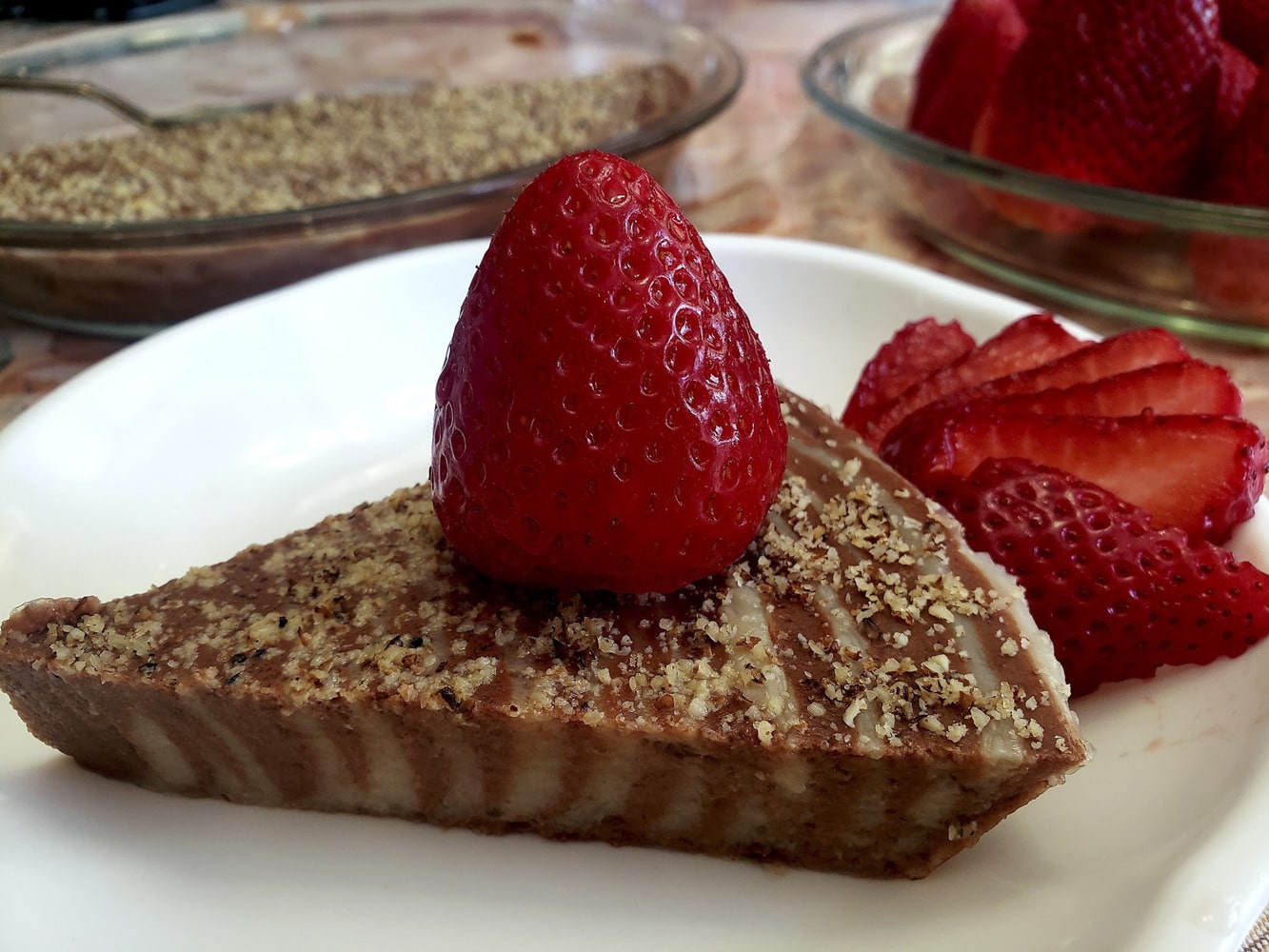 ZEBRA PIE
Ingredients: Almond milk, almonds, dates, rolled oats, cocoa, maple syrup
9" $60 Serves 10-12

5" $18 Serves  2-3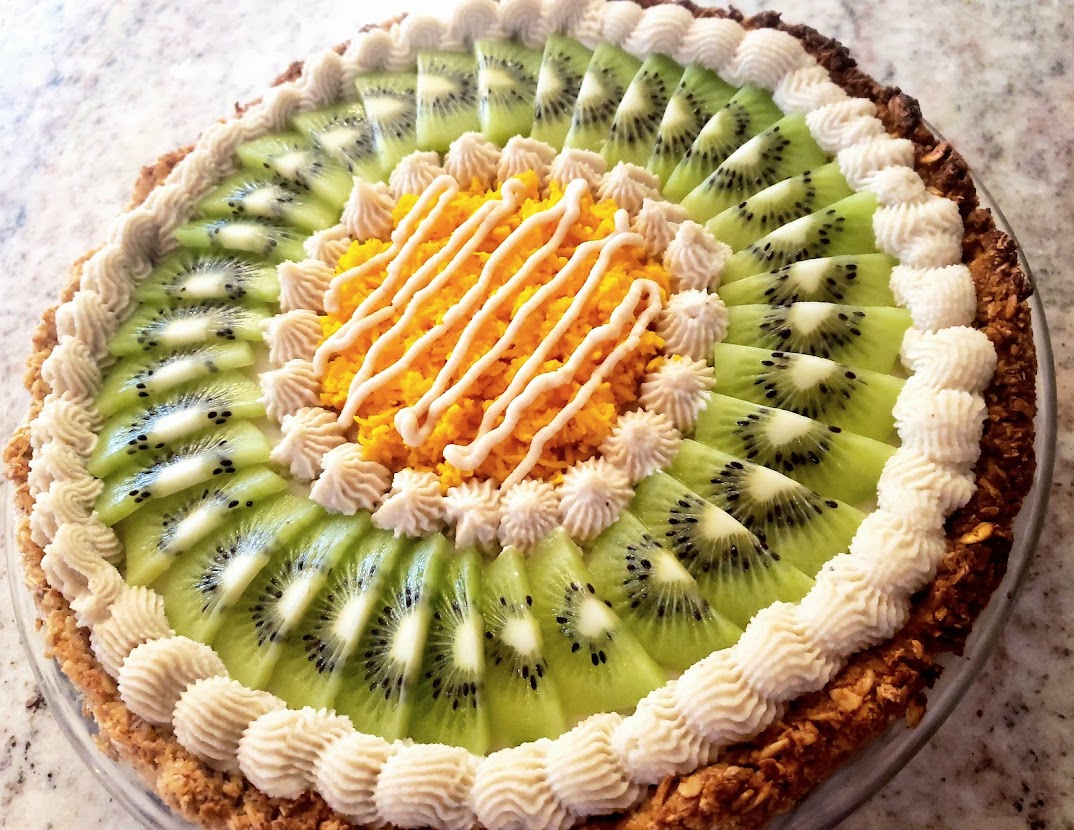 Cocunut Custard Pie
Ingredients: Rolled oats, almond flour, coconut flakes, maple syrup, almond milk, coconut yogurt, cashews
9″ Serves 10-12 $60

5" $18 Serves  2-3
Strudels, Cookies & Muffins:
GLUTEN-FREE MUFFINS
Choices: Pumpkin, Cranberry-Lemon Corn, Apple-Bran, Chocolate
Half dozen – $22
One Dozen – $46

GLUTEN-FREE COOKIES
Choices: Almond-Coconut, Oat-Lemon, Soft Coconut, Coconut-Banana, Flaxseed, Chocolate Chunks
6 – $15
12 – $30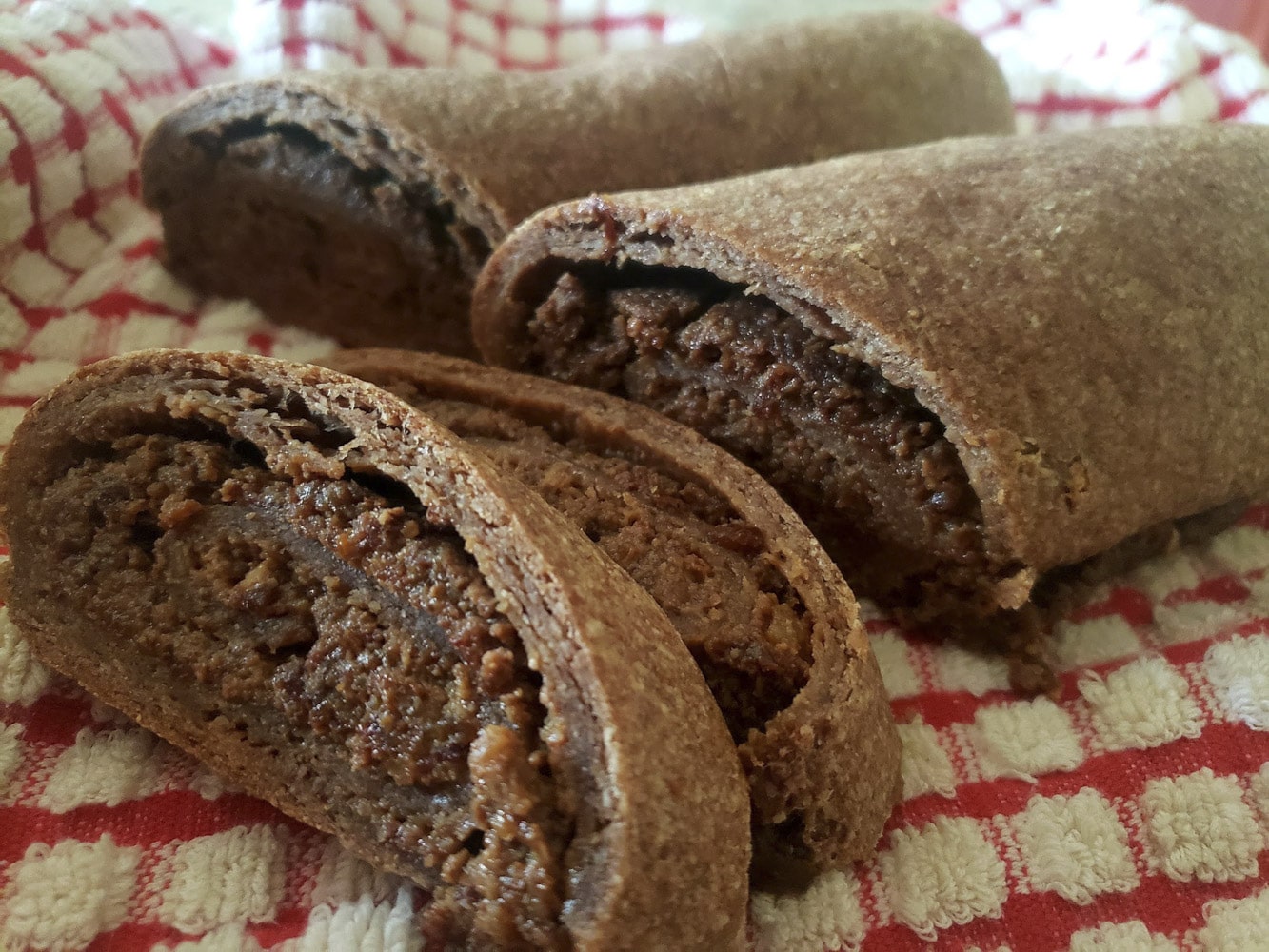 RAISIN-WALNUT STRUDEL
Ingredients: oat flour, teff flour, almond flour, raisins, walnuts, red wine
12"-13″ long $40 Serves 12