Millet Mashed "Potatoes" with Mushroom Gravy
Delicious and delicate, this dish perfectly suits people with diabetes. Millet, ginger, and kuzu  also tone up the work of our digestive system.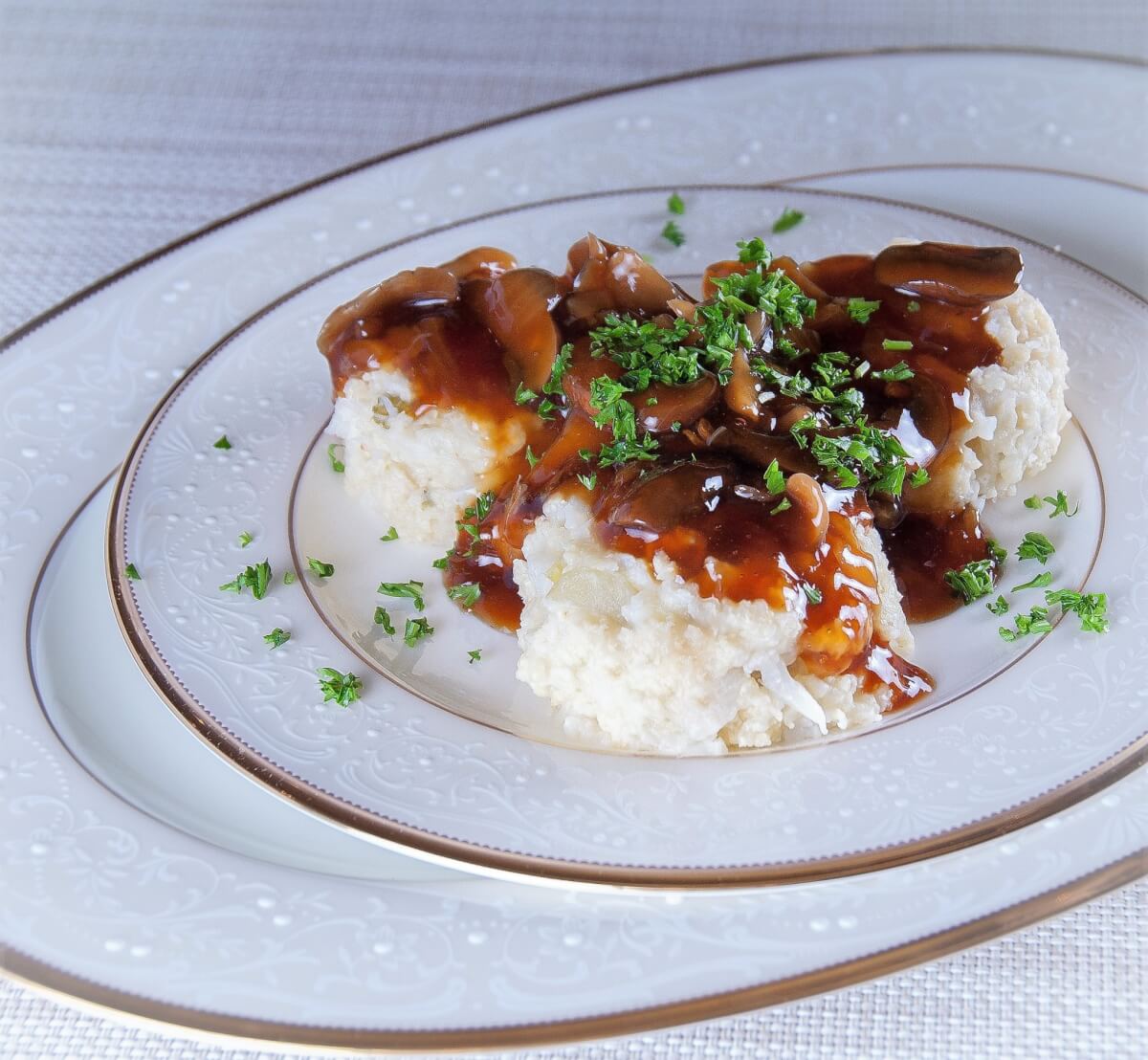 1 cup millet, washed
2 cups cauliflower, in small flowerets
Pinch of sea salt
3 cups water
1 medium onion, cut in half moons
12 white button or shiitake mushrooms, thinly sliced
2 stalks of celery, sliced
About 2 cups spring water
1/4 tsp sea salt
1/4 cup shoyu
2 tablespoons kuzu

starch

, diluted in 1/4 cup cold water

2 tbsp grated ginger juice
Scallions or parsley for garnish
Step by Step Instructions
Place cauliflower in a heavy 2-quart pot.  Top with millet and water. Bring to a boil. Add salt. Cover and simmer over a flame deflector for 30 minutes. 
Remove from heat. Optionally, blend to desired creamy consistency. 
In a heated skillet, add 2 tbsp of water. Add onions, celery, mushrooms, and sauté until translucent. 
Add water and bring to a boil. Season with sea salt and shoyu. Simmer 10 minutes. Adjust seasonings to your taste, and simmer 5 more minutes. 
Add diluted kuzu to the simmering mixture and stir as kuzu thickens and comes to a boil. Mix in ginger juice. After the kuzu has boiled, the gravy is ready to serve. Spoon over millet mash on individual plates and serve. 
Garnish with parsley or scallions.